VW T5 Accessories Transporter Van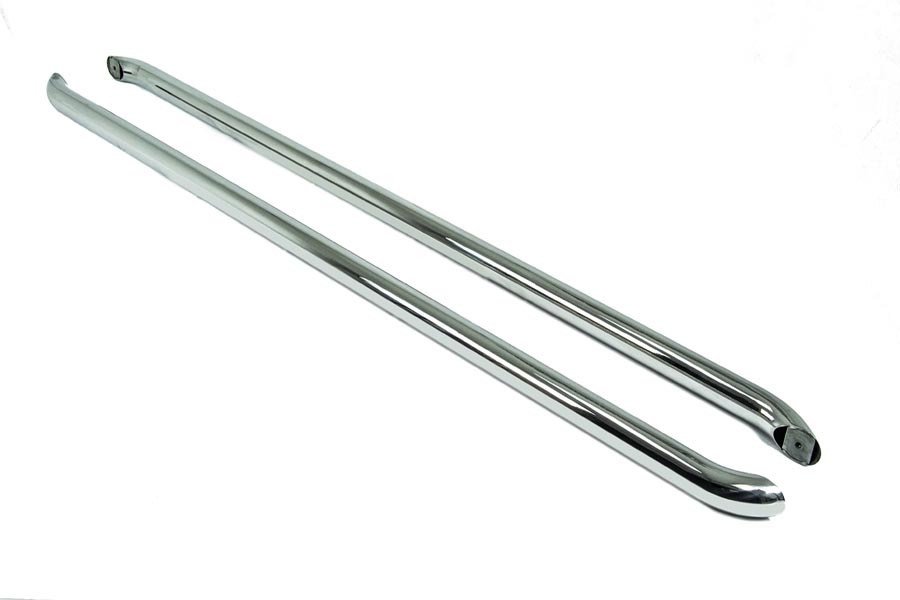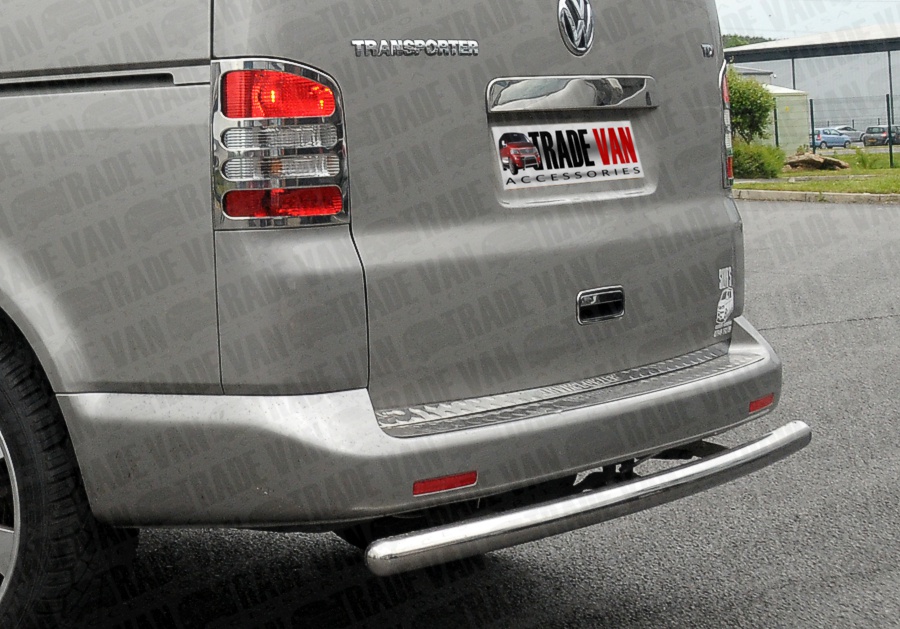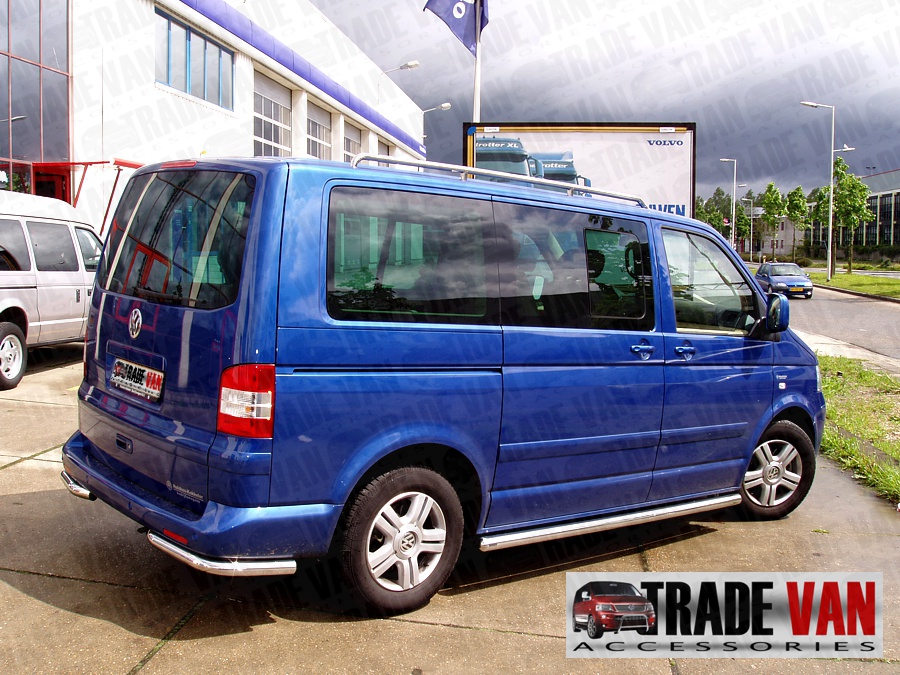 Trade Van Accessories have Exterior Styling parts for your VW Volkswagen Transporter T5 Caravelle Multivan Window Van and Shuttle Vans. Chrome Mirror Covers, Chrome Door Handles, Stainless Steel Side Bars, Steps and A Bars are a few of the exterior Van Styling parts that we hold on stock. Interior Van Accessories such as Dash Board Kits in Wood, Carbon Fiber and Aluminium are a favorite buy along with custom Floor Mats.
Check our prices with other Van Accessory Websites and see that you get the same great quality for your VW T5 Transporter & T5 Caravelle Van Parts & Accessories but at our usual Trade Prices. Single Cab, Crew Cab and Combi Vans are our speciality. If you own a VW Volkswagen van then why pay more?
Body types
A brief view of the Transporter T5 range:
Panel Van – Delivery van without side windows or rear seats,
Highroof Panel Van – Delivery van with raised roof. There is also a third mid-roof height available with the T5, between the two traditional ones,
Half-panel – Van with side windows only in the front half of the cargo area and one row of removable rear seats,
Pick-up – Flatbed truck, also available with wider load bed,
Crew Cab Pick-up, in German: Doppelkabine – Flatbed truck with double cab and two rows of seats,
Cab Chassis – (both single and crew cab), for coach builders to build special bodies onto,
Kombi, from German: Kombinationskraftwagen (combination vehicle) – Van with side windows and removable rear seats, i.e. both a passenger and a cargo vehicle combined. Also available with heightened roof,
Shuttle (9-11 seater) minibus,
Taxi, along with Police, Fire and Ambulance emergency services vehicles are made by Volkswagen Commercial Vehicles (VWCV) through Special Vehicle Order (SVO), although this option is not available in all markets.
Apart from these factory variants there are a multitude of third-party conversions available, some of which are offered through the VWCV/VWN dealer organisation. They include refrigerated vans, ambulances, police vans, fire engines, ladder trucks and so on.
The full cargo payload potential of the Transporter is between 800 kilograms (1,764 lb) to 1.4 tonnes. Load compartment volumes range from 5.8 m3 (200 cu ft) to 9.3 m3 (330 cu ft).
In Mexico, the Transporter T5 range is marketed under the North American Eurovan nameplate.
People movers
The T5 is also available in six- to eleven-seat configurations called Shuttle, Kombi, Caravelle, and Multivan.
Kombi: This is the entry level people mover in the Transporter range. It is available with every internal combustion engine in the T5 range, and in all roof heights and wheelbases. The Kombi can seat four to eleven people. It is equipped with basic features such as rubber flooring, heater for driver's compartment, and side panel trim and headlining in the driver's compartment. Optional features include central locking, air conditioning for front and rear compartments, electrically controlled and heated mirrors, sliding windows, Electronic Stability Programme (ESP), side and curtain airbags, cruise control, electric windows, sunroof, and an electric sliding door.
Shuttle: This is the next level up, is only available in SWB and LWB, with the full engine range, but is limited to the standard roof height. The Shuttle seats seven to eleven people. Standard features are moulded trim, a second heater, sun blinds for the passenger compartment, and a sliding window on the left hand side only. Optional extras over the Kombi include carpeting and an 'Appearance Package', which includes colour-coded bumpers, double folding rear three-seater bench seat, and a luggage compartment light.
Caravelle: This includes most of the Kombi and Shuttle features already standard, plus ESP, Anti-lock Braking System (ABS), Anti-Slip Regulation (ASR – more commonly known as traction control system), passenger's seat with adjustable lumbar support, air conditioning, electrically adjustable and heated mirrors, and armrests for front-seat passenger and driver. Optional features include Automatic Tailgate Power Closing system, and multi-disc CD changer. The Caravelle is only available in SWB or LWB, with a maximum of eleven seats.
Multivan: This is the range-topping people mover based on the T5 platform. Available with six or seven seats, it has a unique rail feature in which seats can slide forward and backward into any configuration. A wide range of accessories are available, like tables and refrigerators which fit into the rails to be secured or movable if necessary. The Multivan has all safety features as standard such as ABS, ESP, ASR, and front, side, and curtain airbags. The Multivan is sold under the Caravelle nameplate in the UK.