TX3 Sahara Roof Rail Set - VW Amarok 2010 - on
Our TX3 Sahara Roof Rails really upgrade your VW Amarok Pickup. Does not fit any other Vehicle - Specially designed for VW Amarok 4 Door Pick up Only
These are ORIGINAL VW DEALER EQUIPMENT IN VARIOUS COUNTRIES
The price includes a pair of TX3 Sahara Roof Rails for 4 Door VW Amarok that fix to original mounting points on the Roof. These are a NON DRILL product. Our Roof Rail Sets are tough Aluminium with Anodised OEM Finish
These are better quality than many Roof Rails. TX3 Sahara are best grade Dealer Fit Quality at Trade Prices.
Our Diamond Cross bar Set is designed to fit with our Sahara roofrails - not included in this price (50kg Max Weight) see Part No VWAM.75.1020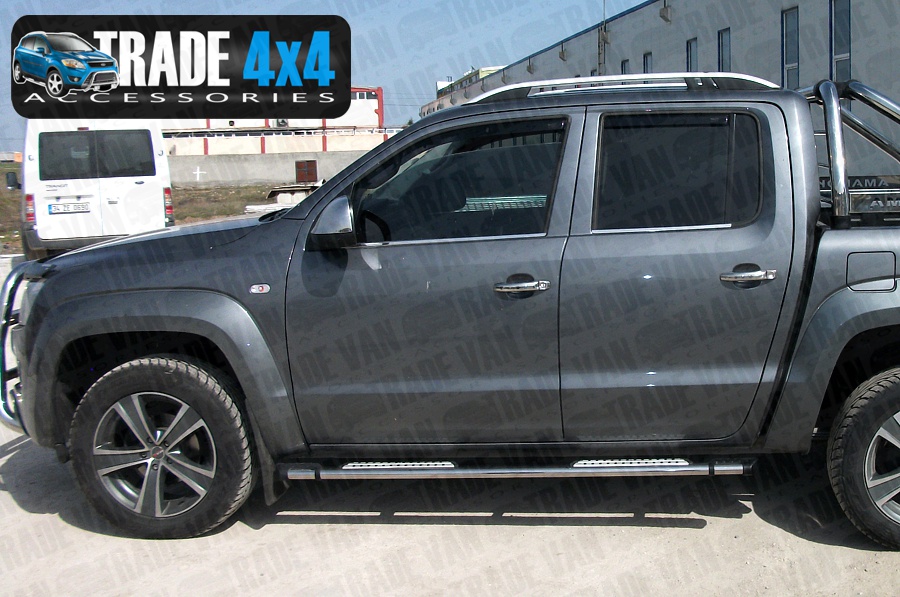 Tough Aluminium Construction with Protected Anodised finish

Easy mounting System NO DRILL

Will fit Amarok Pickup from 2010-on Right and Left Hand Drive

Excellent value for your VW Amarok Pickup giving an excellent finishing touch.
Price does NOT include Diamond Crossbars - Excellent Maximum load of 50kg (Sold Separately)