Product Description
VW T5 Transporter Alloy Wheels 18" Calibre T-Sport finished in Gunmetal
2003-14
Whether you've purchased your VW T5 pre-owned or direct from the manufacturer it probably came with factory specification Volkwagen T5 alloy wheels. These are fine, but who wants their pride and joy to look like every other VW T5 van on the road? By simply fitting a set of our Custom Alloy Wheels, your VW T5 Van will be transformed into a vehicle which makes a statement about you and who you really are. So, allow us to introduce you to the Calibre T-Sport Collection of 18" Gunmetal Alloy Wheels! featuring a thin spoke design with a premium gunmetal finish, these Calibre T-Sport wheels will instantly transform your VW T5 Van and are guaranteed to turn heads wherever you go.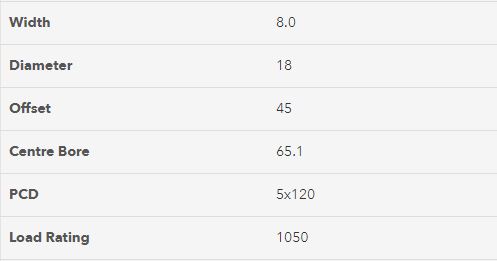 Why buy the Calibre T-Sport – Gunmetal Alloy Wheels?
Fitting Service
We can save you the hassle of fitting the alloy wheels yourself. Bring your vehicle to our fitting centre and our fully trained technicians will be happy to fit your alloy wheels for you while you wait. Our waiting room facilities include a TV, free wifi and hot/cold drinks.
If you would like to take advantage of our fitting service or would like us to supply and fit tyres to your alloy wheels before shipping them to you, please contact us directly for a competitive quote on 01157 365 100
Customers Who Viewed This Product Also Viewed
Trade Van Accessories is protected by Copyright © 2015. Do not reproduce this website or it's images in whole or in part without permission.