Nissan X-Trail Side Steps Emerald Black 2007-13
These are Fantastic! Get the Best Highest Quality Priced Side Steps Available in Europe
No doubt about it! If you're looking for new styling for your 4x4, You're looking in the right Place.
Our OEM Quality Emerald Black Edition Side Steps are the latest in Style for your Nissan X-Trail 2007-13.
These Side Steps are Constructed using Tough High Grade Automotive Aluminium to give the Strength of Steel! However the Tube is much lighter; keeping the weight and mpg to a minimum. Finished with a strong outer Powder Coating and fitted with Stylish Non Slip step plates Specifically Engineered to fit your 4x4.
And to finish it all off, a fantastic Brushed Steel look edge bringing new Style and function to your 4x4.
Take our word for it, you won't be disappointed.
Forget the Old Stainless Steel chrome tube, be cutting edge with the very latest in 4x4 Styling!
Our Emerald Black Side Steps are a great way to help the whole family get in and out of your X-Trail SUV 4x4!
The price includes a pair of Emerald Black Edition Side Steps that fix to original mounting points. These are an Easy Fit product. Our Side Steps are a tough Aluminium Runningboard with Anodised OEM Finish.
Durable Sleek Styling- at around half the price from the Car Dealer!!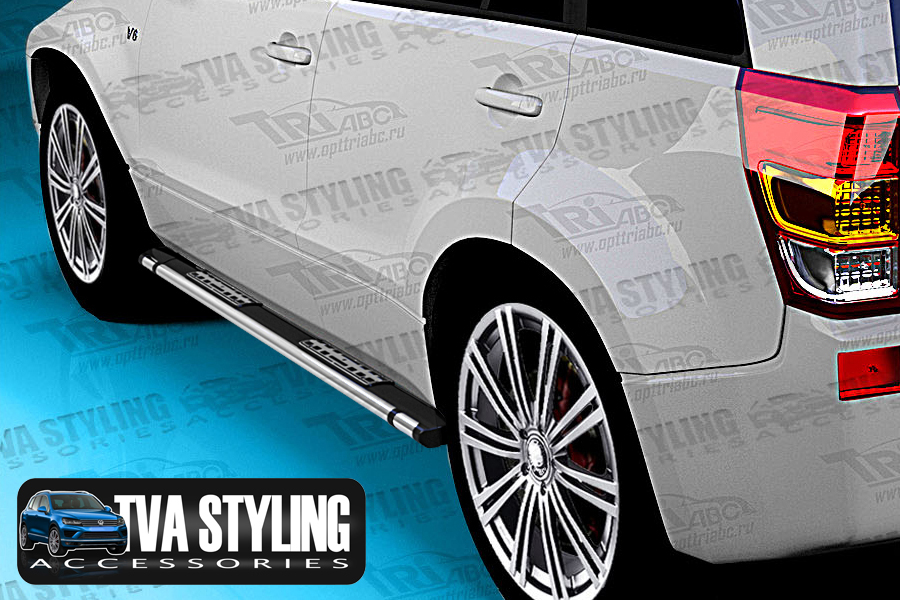 Tough Aluminium Construction with Protected Anodised finish

Easy mounting System

4.5mm thickness mounting brackets

Lighter than Steel for better Fuel Consumption

Fits Nissan X-Trail 2007-13
*This Product will only fit the X-Trail models detailed above, unsuitable for other Nissan vehicles.
*Where fitted plastic undertrays may need to be removed.

*Unsuitable for vehicles fitted with side skirts or additional body mouldings.
Excellent value for your SUV 4x4 giving a superb finishing touch.
Any Questions? Call: 01157 365 100